Science in the Quran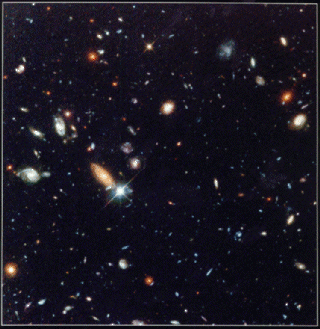 Dear Ali Sina,

Your book, articles and debates that I follow in your site have forced me to be reluctant to observe Islamic rituals anymore. I suppose, there must be something wrong with this asinine teaching that I have never realized before. It really pained me at first, though. However, my faith now has become nominal and I believe eventually it will dwindle to nothing. Deep in my heart I have a feeling of freedom that I have missed for years. I could see the light.

I used to be a very staunch Muslim. I would pray tahajjud every night, fast on Monday and Thursday, constantly go to masjid for a jamaah prayer near my house and read Quran almost every night.

Yet, I have a couple questions for you to ask. I hope you can help me.

A. I will move to North America for good this year and bring my family.

There is something in my mind troubling me if I live in the west someday. My son was named after Muhammad, the name that I bragged of before. As    there are more people in the west will learn that Islam is evil. I am worried people will mock him for that name. Besides, by having that name people will immediately know that he is a Muslim. I feel very sorry, guilty for my son, constantly dwell and regret it to name him after Muhammad. What do you think I can do about this issue?
Hi Kamal,
I am glad to know you saw the light. You have left Islam 100%. Once you get to this stage you are no longer a Muslim.  It only takes time for you to digest it, however the doors to go back are closed for good.
As for your son's name, let me assure you no one will tease him for his name. My name is Ali and I have been living in the west most of my life. I have never experienced any sort of prejudice and discrimination because of my name. These people are not like that. Sometimes They are so accepting and tolerant that sometimes I think they are naïf and because of that they can't see the danger.  So please put your mind at rest. When you come here, try to become one with others. Integrate and learn about the culture of these people. Since you don't have Islam anymore to stop you, you can associate with everyone and will feel very happy here.
Now, if your son decides to change his name. That too is easy.  I thought about it but decided to forget it. I like my name. Ali means supreme and Sina means seeker of knowledge. You can't have a better name. A supreme seeker of knowledge! not bad at all.
Since I read your book, I never push my children to pray or read Quran anymore if they miss like I used to do. Instead, I teach them the values about humanity that I have learned from you.
That is a great value that you are giving to your children. They will appreciate it in future and the world will be a better place because of them. Of course I can fancy that they are also my children.  Letters like this make me feel that my life has not been in vain.
B. I recently stumbled on an Islamic site. There is a scholar that explains the Quran in a different way. His explanation of Quran is quite impressive that makes us think again that Quran is scientific.

I know you are a busy person. I wouldn't expect you to respond and refute all following issues I am bringing up. Just pick up one of them that represents the fallacy of the Quran to bring my doubt about Islam back again.  I believe you can do it. Then, I will pass your response to my fellow Muslims that admire this supposedly scientific Quran. But,if you want to refute all of them, it will be fine too.

Here is what he wrote in his books that

I can quote some of them.

Who revealed the Quran if not God?

If the Quran was authored by Muhammad, you must also believe in the following:

I. He knew that the earth and the heavenly bodies were once a single cohesive mass that was exploded asunder.

21:30: Are the disbelievers not aware that the heavens and earth used to be one solid and we exploded them asunder?
This is a silly claim. I have responded to it in this debate.  Please see these links
http://www.faithfreedom.org/debates/alAssadip2.htm
Scroll down and read the Big Bang in the Quran
More on the same subject in the same debate
http://www.faithfreedom.org/debates/alAssadip5.htm
II. He must have known what modern science knows about the life on earth; the life originated from water and that all living beings have water in their composition.
This is not the discovery of the modern science. The knowledge that no life can exist without water has been with us since the down of human intelligence.  It is one of those obvious things. Any fool of any century knew about it.
III. He must have known that the universe constantly expanding.

51:47: And it is we who have built the universe with power, and certainly, it is we who are steadily expanding it.
No he did not know this and he did not say such thing. He said the world is an expanse and he made the example of a bed that is spread out.
Please go hear and read about Expanding Universe
http://www.faithfreedom.org/debates/NaikCampbellintro.htm
You can also find another response to the claims of the Big Bang in the Quran and the joint earth and heaven.
IV.Could anyone in the middle of the desert know the existence of atoms with certainty in the 7th century?

34:3: …Not an atom's weight in the heavens and the earth,escapes his knowledges .
This is utterly silly.  The word dharah existed in Arabic language much before Muhammad and all languages have a similar word. It simply means a small quantity.   In cooking you can use it when you say use a small amount of salt, or a dharah of salt.
Demetrius was the first Greek philosopher to define atom as indivisible matter. Of course he was wrong, because atom is very much divisible.
V. Even smaller than atom!

Did anyone know that until the 20th century? Did prophet have an electron microscope? Did he know that every atom has electrons and protons? Now see 10:61 has to say.

10:61: Not an atom's weight in the low nor in the height escapes your lord's knowledge. Nor a thing smaller or bigger,everything is recorded in clear database. [smaller than atom;who could think of electrons and protons in the 7th century].
Muslims really love self-deception.  Muhammad is not talking about atom or particles. He is talking about dharah which means tiny amount and smaller than that.
Please read my responses to Dr. Zakir Naik.  http://www.faithfreedom.org/debates/NaikCampbellintro.htm
You will see that all the claims Muslims make about the scientific nature of the Quran are false.
All the best
Ali