The Narcissist's Double Standard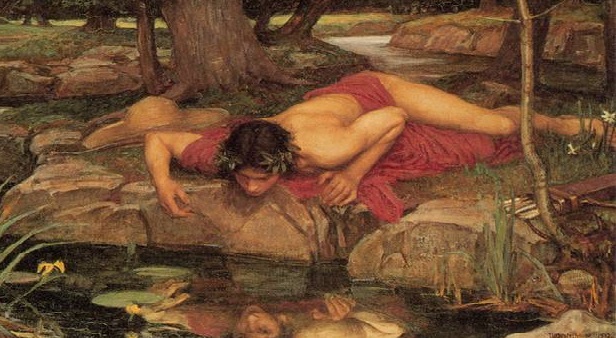 Honourable Dr. Sina.

Lest you misunderstand me, I would like to clarify that I'm just a layman and not a Muslim or a Muslim sympathizer. I also admit that I could not found much time to go through it thoroughly, but some question from your statement, confused me. May be you've answered it somewhere here or elsewhere, but I would like to ask you straightway. I'll be obliged, If you or any of your associate could answer me.

1-Sir, in your assertion you dubbed Prophet Mohammed a narcissist. But as I know, he ordered his followers to donate as much possible to poor mass. How a narcissist could ask to donate or one who claims himself to be a god's messenger and shows kindness with such order could be a narcissist?
Narcissists are full of good advices for others. However, what they preach is not what they practice. For example, Muhammad prohibited steeling and ordered the hand of the thief to be chopped, yet he raided and looted entire populations. He told his early followers that they should not be slaves to their masters, but obey only God. But he reduced tens of thousands of people into slavery. He said women should guard their chastity. Yet he raped women captured in wars even though they were married. Muhammad is a perfect example of a narcissist who lives by double standard. A man is great to the extent that his words and his deeds coincide.  Those who preach others to do good while they do evil are not good people.
2. In his time women are usually kept in house as family property. So if he just have practiced the normal process of that age, how could he be held responsible as a misogynist?
This argument consists of a lie and a fallacy. Women in Muhammad's time had a lot more rights than after him. Before marrying Muhammad, Khadijah was a wealthy merchant. She had many men working for her. Arabs had female deities – daughters of Allah, which Muhammad thought is degrading to him, and said, "What? For you sons and for Allah daughters? This is indeed an unfair division." (Q. 53:19-23)
At the time of Muhammad there was a prophetess named Sijjah who had many followers from her own tribe. Also right after his death a young woman named Salma led an army against Muslims. She was defeated through Khalid ibn Walid's treachery. That coward wounded the camel of Salma and when her camel fell to the ground he fell on her and slew her.  In the history of Islam we don't find any woman rising to prominence and leadership after that.
The fallacy consists in claiming that Muhammad was practicing the tradition  of the people of his time and hence he is not to be blamed. Muhammad claimed he  came to set an example and told others to emulate him. By following the bad practices of the people whom he called ignorant he sanctioned those practices and now Muslims follow them all over the world and for all the times. If he was a prophet of God he should have led a life different from those of his people. Instead of setting a good example, he became the follower of the ignorant people and then told everyone to follow him. Consequently, Muslims everywhere and for all times will be following the evil practices of the Quraish. It is amazing that 1.3 billion Muslims are so brain dead that not one of them thinks about this patent irony.  WhyJesus did not follow the evil practice of the people of his time?
3. Can a mad man be followed by so many people over the ages? Are all men for such a long time become insane?
There have been many mad men who swayed millions. Hitler, Stalin, Mao, Pol Pot, Khomeini, Kim Jong Ill, Genghis Khan, Jim Jones, David Koresh, Sai Baba, the Founder of Heaven's Gate, Marshall Applewhite are just a few examples. In fact most leaders of humanity were insane. Their insanity was not obvious to the people arountd them.  Take a look at Obama. This man is also a narcissist, and yet he was voted by the vast majorit of Americans and everyone in the world swooned for him. In the same way that peopel were fooled by Obama, they were fooled by Muhammad. Most people are nto rational. The majority of mankind are silly and do silly things most of the time.  Obama is just as dangerous as all those people I named.  He can't commit mass murder, not because he is incapable of it, but because narcissists operate in their milieu and do only what they think they can get away with it.  In America he can't commit major crimes, but he has committed many fellonies like identity theft for which he can be jailed.  He is as fraudulent and as evil as all those crimianl leaders I named. Yet the majority of people can't see through his mask.  The same was true about other narcissists, including Muhammad.
Narcissists are convincing and very persuasive. They can fool multitudes. You never know they are insane until it is late and the damage is done.
4. He ordered capital punishment, like death by stoning to perpetrators of adultery and other sex related crimes. How could you brand him for similar offences?
I already answered this question. I don't brand him of these crimes. They are reported by his companions and written by his biographers.
Again see my response to question 1. What narcissists preach and what they do are very different.
5. He ordered severe punishments to other crimes (stealing, looting, murder etc) as well, like amputation, beheading etc. how will you explain this contradiction.

Pl. make it clear that I'm not challenging you as a scholar. It's just a confusion I want to get rid off.

Waiting for your early reply.

With best of wishes,

Dwito Sotta.

India.
I answered this question already. For more explanation please read my book, Understanding Muhammad. The sixth edition will be released in August and it will be available in all bookstores.