Will Money Bring Happiness?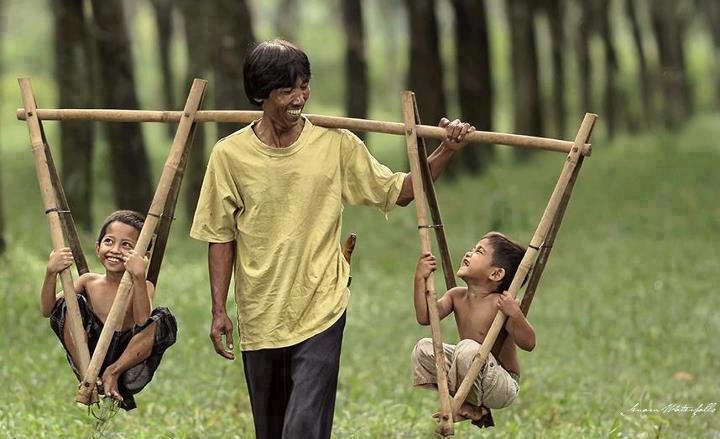 I'm sorry to bother you again. Seems like every time I need an advice, I am thinking of getting some from you.

As you know, in my previous email, I have told you that I would be able to make a lot of money in 2 years.

I'm thinking of moving to another country, to start a new life of some sorts. I am not happy with my current life, maybe because I am aware of several things that most people are not. Things like how our current civilization is a giant slavery machine with money as its main chain.

Working a steady-paying job my entire life as a teacher is pointless, because all I do is raising wave after wave of working force for a corrupt government. Waking up every morning to go to the workplace, doing pointless things, engaging in pointless conversations.

The whole idea of going to school, getting a degree, get a job, get married, have some children, grow old, retire and then die, is so pointless to me.

Maybe I am depressed. Or maybe I am too much of an idealist. I don't know. What I know is I desperately want to get out from all of it, whatever it is. My heart is ridden with pain, itching for me to follow it.

I want to live in a simple house, somewhere secluded, somewhere far from society. I would have my own library, full with books I love, and a garden. I love learning things and my non-comformist nature would allow me to discover the beauty of solitude.

Would that be possible, or is it just a pure fantasy? I am thinking of moving, maybe to New Zealand, to buy a house there, try to make my fantasy a reality.

Sorry for the long rambling and thank you in advance
You can achieve anything you like. If you believe in something and go after it you will get it. But does what you are after make you happy?
Happiness is not in possession of things. Suppose you go to NZ, buy a house in a secluded area, with the view of the ocean, surrounded by trees and mountains, with a library full of books and live apart from the society. Will that make you happy? Happiness is not in what you own but in the interaction you have with others. If you marry, have kids, and raise them as good people, you will be happy.  You feel happy when you come home and your children run to you to hug you. You feel happy when you put them to bed and read to them stories. You feel happy when you play with them, or go for a stroll with your  wife and children.  That is not pointless at all.  That is the point of living.  If you help young people as a teacher or in any capacity and watch them grow and become happy, you will be happy. Happiness is in giving not in receiving. When I receive, I feel gratitude. I feel happy only when I have the chance to give. You are rich to the extent that you give. You don't have to have money, but if you can give your time, your care, your love and attention and make the lives of someone better, you will experience happiness.
Depression is the result of focusing on our own needs and not meeting them. If we think only about ourselves and our needs we notice how much is missing. Who can claim to have it all? Wealthy people are often more depressed. How about we focus on what we have and thank God for all the blessing that He has given us?
The reason depression is so prevalent in the world is because we are bombarded with messages that make us believe happiness is in owning things, a better luxurious car, a bigger home in a posher neighborhood, vacations,  etc.  And when we realize we can't have these we feel depressed. Happiness is a state of mind.
Let me share with you a secret that I learned from Christ.  He said, "Whoever has will be given more, and they will have an abundance. Whoever does not have, even what they have will be taken from them." (Matthew 13:12) This sounds odd and even unjust, until you understand what it actually means. Then you will realize it is to key to all the wealth and abundance and to all happiness.
Those who have are not those who own more, but those who feel rich inside, who are thankful and grateful for what they have. Giving thanks to God is the magnet for his blessings. You will have more when you have the attitude of gratitude. The poor is not one who does not possess things but one who is attached to his possessions. Rich is one who gives and poor is one who does not give. Wealth has nothing to do with the size of your wallet. It is close, only one inch away. It has to do with the size of your heart. The real wealth is what we have inside, like virtues, goodness, and the strength of our character. You are rich when you love and care for others. Money comes and goes, but no one can take away your virtues.
Wealth is not always in the form of money. Many wealthy people are very poor inside. Statistics show that although unemployment and an income below the poverty line increase the rate of suicide, in America, earning more than $75,000 per year (this varies in other countries) for a family does not add to their happiness. The list of rich and famous who committed suicide is indeed long.
The same statistics show that when two persons earn equal incomes, the one that lives in a more expensive neighborhood is unhappier than then one who lives in a poorer neighborhood. The rate of suicide among the former group is 4.5% higher.  The reason is because he compares himself with his neighbors and becomes aware how he can't keep up with that standard while the latter, is under less pressure to compete with his less opulent neighbors. This is an important revelation. Happiness has nothing to do with what we have but in our perception of how much we should have. So when the society emphasizes so much that you need to have this and that and you will be happy if only you buy this product or that vacation, you will keep feeling depressed, if you believe that lie.
The secret of happiness is in making someone else happy. It is as simple as that. Yes, go after your goals and ambitions. But never let them become the purpose of your life. Good education, good job and career, and wealth are skills and tools. You need them to enrich your life and the lives of others. But don't let them become the purpose of your living. Material things don't bring happiness.
You say people are slaves of money. Yes most people are, but they do it by choice. You don't have to. Earn enough money that allows you to live a decent comfortable life. But you don't need a better car and a bigger house to impress your buddies. You want to become very rich? Why? We are bombarded with spams telling us how to work less and earn more. All of them are scams. Assuming they delivered what they promised. What is the point? The purpose of life is to serve. Work provides an excellent opportunity for us to do that. Too much money does not give you freedom. It enslaves you. Suppose you pay hundreds of dollars to one of these scam artist gurus to teach you the secret of becoming a millionaire without working. How can that make you happy? Happiness is not in having but in giving. Unless you take that wealth and, for example, start an orphanage you will never be happy. But you can't serve others in your work. Mother Teresa was a happy women; not the guy who lies on sandy beaches during the day and parties all night.
Why should waking up every morning and going to work be pointless? Work is an opportunity for us to help others, especially as a teacher. I can't think of any job that would allow one to give more than as a teacher. You have the opportunity to inspire and to enlighten the minds of numerous young people who in turn can change the world.
The reason you think your job is pointless is because you don't know the point of living. The point of life is not to amass wealth. If these were the point of life then there should be no unhappy wealthy person. But that is not the case.
This life is not real. It is only a virtual reality. It is a game like the children's game of monopoly. As a parent you let your kids play monopoly because it keeps them entertained and in the process they also learn some skills that may help them to be better decision makers. But if your kids take the game too seriously, start fighting over who wins and who loses and instead of having fun bloody each others' nose, you remind them that they are missing the point of the game.
This life is a game. The point of this game is to acquire spiritual qualities, to love, to help, to alleviate the sufferings of others and to bring happiness to those with whom we interact. No other job would give you a better opportunity to do all that than as a teacher. How can teaching be pointless?